Team Building Exercise Pitfalls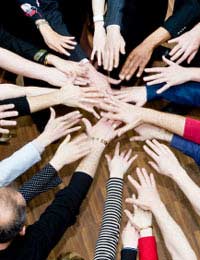 In order to get value from the time and money invested in a team building exercise it is important to avoid a number of pitfalls. Many of the most common gaffes when organising a team building event are related to timing.
First of all, don't leave it until the last minute before planning a team building event. All the popular and reasonably-priced venues will be booked up early and if there is travelling involved, the airline or rail fares are likely to be cheaper if booked early, so start planning well in advance. Anyway, most of the more interesting and stimulating team building events take a good amount of planning, so allow plenty of time.
Planes, Trains and Automobiles
When it comes to the event itself, remember that planes, trains and automobiles can be delayed, an event can last a bit longer than originally anticipated and team members can get tired so may need an extra break. If there is a packed agenda with no margin for error or unforeseen circumstances, it can lead to problems. A far better approach is to set a realistic timeframe and build some flexibility into the agenda.
It is important to give people enough time off too. While the focus must be on team building, it will only frustrate people if they are taken to a beautiful and interesting resort and given absolutely no time to enjoy the facilities.
Stay Focused
Another common mistake is to plan a team building event that ends on a Friday. People will tend to lose focus as the day wears on and there may be pressure from participants to bring the event to an end early so that the weekend can start.
A manager must avoid choosing the venue before he has established what kind of team building event is required. Often, the venue is selected first and then all sorts of adjustments must be made at a later date because it is not the best location for the planned activities.
There is no point in booking a hotel that is miles and miles away from the venue for the team building exercise. Managers who fall into this pitfall risk frustrating the participants and will add hours of travelling to an already busy itinerary.
Weather Watch
Another common blunder is to ignore the impact weather can have. This is particularly true if travelling to far-flung parts of the world where more extreme weather can be the norm at certain times of the year. Be sure to get a long-range weather forecast before booking any flights.
Perhaps the biggest pitfall of all is confusing team building with team recreation and entertainment. The two are very different and not interchangeable. Put simply, team building will enhance team cohesiveness and performance to improve business results, whereas team recreation gets the team out of the office to relax and have fun.
Finally, don't fall into the trap of having no emergency plan. Make sure every participant has a mobile phone and a number to call in case of emergencies. Always have a first aid kit on hand and, if the itinerary includes any extreme activities, have a doctor on hand.
You might also like...