How I Became a Fan of Team Building Events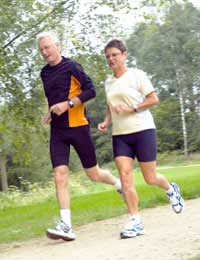 When first asked to take part in a team building event, engineer David Granger was more than a little sceptical. His cynical attitude is not an uncommon one, as it is easy to laugh off the value of team building exercises and dismiss them as a silly waste of time. Many people can feel a bit embarrassed at the prospect of taking part in team building exercises and so are quick to dismiss the idea.
"I was not at all sure about team building exercises, but looking back now I realise many of my doubts were due to ignorance," admitted Mr Granger, who is originally from Yorkshire but now works for a Manchester-based firm. "If I am being honest, I knew very little about team building exercises. There was a lot of scepticism about when the idea was first mooted at my firm and I was among those dissenting voices."
Nevertheless, the team building event went ahead as planned and it turned out to be a huge success. "Our day was organised by a company that specialises in team building events and it was very professionally done," said Mr Granger.
Cryptic Challenge
"The day was centred around a series of cryptic challenges that reminded me of the Crystal Maze game show that was once on television. We competed in teams and took part in games that had mental, physical or mystery elements to them."
"It was an awful lot of fun and, I have to say, got extremely competitive. I feel sure that every single person enjoyed the day and that was because everyone was involved and had a role to play. When we were back at work the event was talked about for weeks on end and everyone was desperate to take part in the next one."
Since that first experience of a team building event, Mr Granger has climbed the corporate ladder and is now in a managerial role. The 42-year-old is now a strong believer in the value of team building events and plans regular events for his team.
Good Game
"The most recent one we took part in was based on the television show the Generation Game. Experts demonstrated various skills and team members then got a chance to have a go. Other team building events we have tried include quiz shows, murder mysteries and wilderness survival challenges."
"As a manager I find these events absolutely invaluable and worth every penny of the budget spent on them. It is a great way for a manager to see his team members working in a completely different environment and it will invariably unearth hidden skills in certain individuals, be it leadership qualities or problem solving abilities."
"There is no question at all in my mind that these team building events help to bring team members much closer to one another. Real friendships are forged and these stronger links can be only of benefit to the team. It leads to much improved working relationships once the team returns to the workplace and, I believe, makes team members more loyal to the company that they work for. Our company has certainly noticed a significant drop in staff turnover since the introduction of team building events."
You might also like...