FAQ: Managers and Office Politics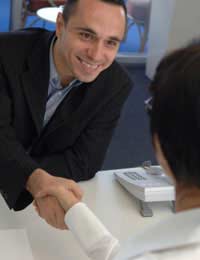 Anyone who has worked in an office for a period of time will usually have been affected by office politics, whether they realise it or not. For some managers office politics can be the bane of their working lives or can help them achieve their goals.
What Are Office Politics?
Many people equate office politics to workplace games and strategies played by management and employees. The ultimate goal is to gain an advantage over the competition, which could mean colleagues or even business competitors.
Using office politics can mean influencing people by certain means to obtain an objective. This may sound underhanded but office politics does not have to be unfair. It is simply learning how to exert influence in order to achieve certain goals.
Not Everyone Succumbs to Office Politics
It is true that not everyone plays the office politics game. There are people who simply put their head down and get on with their work and avoid any of the usual office politics. This type of person usually equates the office game playing with manipulation by certain people who are not to be trusted. This can be a good way to get though the working day in the short term but in the long term it may not help career advancement. When it comes to the game of office politics there is the saying that if you are not in the game you can never win it.
So Office Politics Aren't Bad?
This all depends on the tactics used and of course an individual's perception of what is considered playing the game fairly. If two employees are up for a promotion and one employee continually makes the other look incompetent then this would be deemed by most as unfair. However, would using methods such as undertaking extra work for the person giving the promotion be seen as an unfair tactic to gain favour? Office politics needn't be unfairly manipulative; it could simply be a case of gaining an advantage over a competitor towards an objective.
But Aren't Office Politics Mainly Dirty Tricks?
As in the 'real' world there will always be people who will stop at nothing to achieve their objectives. To say that people who use office politics without succumbing to what are perceived as 'dirty tricks' would be slightly naïve. There will always be those cliques in the office or the boss's favourite who knows how to push buttons and get exactly what he or she wants. But playing the office politics games doesn't mean selling your soul and moving to the dark side. Wise employees will simply know how to use the formal and informal routes to obtain their objectives.
Should Managers Avoid Office Politics Altogether?
A good manager will be able to recognise office politics occurring in the workplace between employees. Good managers will know the difference between back stabbing office politics and politics that actually make a positive difference in the workplace. Political skills used by certain employees can be used to build alliances between workers and departments towards a positive goal. This is a lot different than an employee who uses politics simply for their own ends, and a good manager should be able to spot the difference.
Should a Manager Just Let Employees Sort Out Their Own Office Politics?
In most cases this will not usually be the best route to take. Managers will not be alone is spotting office politics; other employees will also usually know when the games are being played and who by. If a manager repeatedly turns a blind eye to certain employees who use underhanded tactics then this will be noted by other staff. The outcome of this for the manager could be a working environment of favouritism and mistrust.
Don't Managers Also Use Politics to Obtain Their Objectives?
Good and even bad managers will usually come with a fair bit of experience in the world of office politics. Playing the game can mean honing interpersonal relationship skills on a variety of business levels. Good managers will usually have learnt from their mistakes throughout their working lives. They should not only be able to obtain their objectives by exerting their influence on others in a fair manner but also recognising when politics are being used constructively by employees.
What is the Best Way to View Office Politics?
Office politics shouldn't be seen as back stabbing and using dirty tricks in the office environment. It's all about give and take. There is nothing wrong with playing the game and using your strengths to obtain an objective. Staying outside of the game and simply doing your work may mean you may miss out on opportunities that could easily have been won with a bit of extra effort.
You might also like...