I Overcame the Odds as a New Manager: A Case Study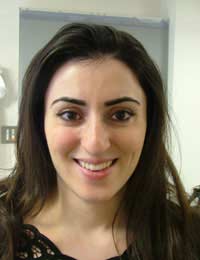 New managers can face many challenges especially when they are taking over a role from a much respected predecessor. Gaining employee respect may be one of many hurdles that new managers face as this case study shows.
New Managers and Overcoming the Odds
Arlene Philips, 28, became regional sales manager after building up an excellent sales track record over the course of seven years within two different companies. "I think my positive sales statistics helped swing the job but there was some initial hesitation over my age from my new employers." Some of the other members of the sales team had been in the role for a number of years and had been passed over for the job. "I was made aware that this would not be an easy role to take on for a number of reasons."
Taking on a New Team
Arlene was informed that the sales team were not hitting their quotas and team spirit had been down since the previous manager had left without warning. "During the interview process I was told that the sales team were definitely going to need some work and that fresh ideas would be required during the first few months," said Arlene. "I knew I was facing a tightly knit group and that there was some initial resentment to my taking over the role." Apart from having team leader experience Arlene had also spent time as an acting manager during her previous employment. "I was used to dealing with different personalities within a team so I knew this would be a challenge rather than an insurmountable task."
New Managers and Setting Ground Rules
Arlene said that her first task was not to win over the team but simply to make them aware that their views were needed. "It was a case of listening to their points of view and getting the initial lay of the land, "Arlene said. "I had some new ideas to generate sales but I also wanted to hear from the new team." Arlene met each team member individually to listen to their views and then held a team meeting a few days after assessing the overall situation. "Most of the team responded well to this but some of the more established members were reluctant to fully welcome me through loyalty to the previous manager."
Choosing a Managerial Style
Arlene claims that the main factor in gaining respect and finally a degree of loyalty from the team was not hiding behind any one management style. "This team was made up of individuals but with a strong team ethic that had been fostered by the previous manager," she said. "I didn't want to bring any set management style to deal with the group as a whole, which is why I held individual meetings to get to know the each employee." By remaining flexible with her management style she became more hands on with younger team members and allowed more experienced workers to retain responsibility for their own work.
Bringing New Ideas to the Employees
Another challenge that Arlene faced was to eliminate some of the outdated business methods and bring in fresh ideas. "I did realise after the meetings that some of the team were unhappy with some of the methods used to drum up sales, thankfully this was to my advantage," said Arlene. "I didn't force any of my new ideas onto the team I simply made suggestions and took the team's ideas on board, the best of which were implemented for a set period of time." By setting time limits the more reticent members of the team were permitted to work in the new ideas without a set in stone decision.
Managers and an Open Door Policy
Another factor that helped Arlene gain the respect of the team was implementing an open door policy. This meant that the team knew she could be approached at any time if they had problems or wanted to discuss any work issues. "I didn't want to come across as unapproachable. I know in this line of work that sales figures are the bottom line, "she said. "However, I wanted to nurture a sense of team spirit. I wanted to come across as part of this team not someone who just dictates what others can and cannot do." By taking this measure Arlene was able to quickly become part of the team as well as the go-to person if problems did arise.
Gaining employee respect and loyalty does not usually happen overnight. Taking a flexible approach without a set in stone managerial style can be beneficial. New managers should be able to recognise the best approach to take depending on the employee's work styles and personalities in order to get the most from their employees.
You might also like...