Strategies to Increase Market Share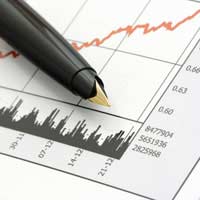 Unless a company is increasing its turnover every year, it's shrinking in real terms, so a manager must work to ensure the business gets the most out of its marketplace. Although the opportunistic approach of picking up extra sales wherever possible can be effective in the short-term, it is unlikely to sustain longer-term business growth.
What is needed is a closer look at management strategies to increase market share, such as expanding the customer base, selling more to existing customers, selling into new markets, focusing marketing efforts on retaining customers and developing new products or services.
If the intention is to maximise market share by selling more to existing customers and potential customers like them, a manager must know their customers in terms of what they buy, why they buy, how they buy, their typical budget and where else they buy from. As well as looking at past trends, a manager should position for the future. By accurately predicting changes in customer behaviour, a manager may be the first exploit a niche and gain market share quickly.
Sell More Effectively
It is often easier and more effective to sell more to existing customers than it is to acquire new ones. Once a manager understands why existing customers buy from their company, they can examine ways of getting them to buy more or more frequently. Use research to get as clear a picture of the future as possible. Although it is often difficult to predict with certainty, the more a manager knows about how their customers and market will look in the medium to long term, the more likely they are to successfully build market share.
Try to get customers to buy more frequently by adding value to products and services, or get customers to spend more by selling premium products or services that better meet their needs and provide a better return. Also consider offering incentives and price promotions on items that customers usually buy from competitors.
Former customers can be won back if a manager finds out why they left and tries to resolve the problem. Perhaps the service was unsatisfactory or the price was beaten by a competitor. Consider ways to make the business more appealing, such as a time-limited discount, but be realistic as it is not worth winning customers back at any cost.
Reach Similar Customers
With minimal adaptations to products, services and systems, a company can reach similar customers to the ones it already has. This tactic reduces the financial risks of expanding and can help protect margins, but other management strategies that can increase market share and aid business growth will require more business planning.
Additional sales methods, such as a direct sales operation, using wholesalers or distributors, appointing an agent, setting up an e-commerce operation, entering export markets or establishing joint ventures and partnerships can boost market share but require extensive business planning and carry a much higher financial risk.
Growth by creating new products or services is even more risky, because if mishandled it can damage productivity and relationships with existing customers. However, handled well it can be a company's biggest driver to growth and profitability. Ensure sufficient financial and human resources are in place and plan extensively to minimise the risks to an acceptable level.
You might also like...
Very important article I found it!
Scm
- 10-Mar-14 @ 4:52 PM