Basic Crisis Management for Business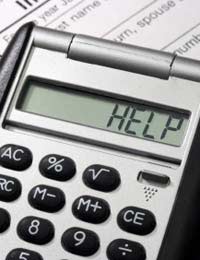 A crisis such as a fire, illness of key staff, damage to stock or IT system failure can make it difficult or even impossible for a manager to carry out his normal day-to-day activities and can have a devastating effect on a business. Such unplanned events can result in a company losing important customers or even going out of business altogether.
But with good crisis management, a manager can either prevent a crisis happening in the first place or at least take steps to minimise the potential impact. The key to crisis management is to plan thoroughly to protect the business from the impact of a potential crisis, whether it be a flood, theft, restricted access to premises or an investor relations or public relations crisis.
This means a manager has to identify potential crises that might affect the company, work out how to minimise the risk of such crises occurring, set out how to react if a crisis occurs and test this crisis response plan regularly.
Minimise Disruption
A well-conceived risk management and crisis response plan will make it easier to cope in a crisis and enable a manager to minimise disruption to the business and its customers. Crisis management can also prove to investors and customers that the business is robust enough to cope with anything that might be thrown at it.
Analyse the probability and consequences of crises that could affect the business by assessing the likelihood of a particular crisis occurring and determining its possible impact on operations. This kind of risk management should help identify the functions that are essential to day-to-day business operations. In all likelihood, a manager will unearth certain roles within the business that, although necessary in normal circumstances, will not be absolutely critical should a crisis occur.
Have A Plan
Insurance forms a central part of an effective crisis management strategy, but there are other steps a manager can take to minimise the potential impact of crises. For instance, install fire and burglar alarms to protect the premises, but also have a crisis management plan to call on should it be impossible to use the premises. It may be possible to share premises with another business on a temporarily basis. A more expensive option may be to find alternative premises that can be available at short notice.
If machinery is vital to the business, consider maintenance plans that guarantee a fast call-out in emergencies. Backing up data and installing anti-virus software can protect IT systems, and have hard copies of the customer database to ensure customers can be contacted even if IT system fails. Train staff so that the company is not too dependent on a few employees for key skills and find a recruitment agency that can provide temporary cover should illness leave several key employees sidelined.
Identify Key Operations
Detail the roles of individuals in a crisis and identify the key business operations that need to be recovered as quickly as possible and the resources needed to do this. The first hour after a crisis occurs is essential in minimising its impact, so explain the immediate actions to be taken. Consider whether staff need specific training to enable them to fulfil their responsibilities in an emergency and ensure all employees are aware of what they have to do.
Include contact details of those to be notified in an emergency such as insurers, emergency services, the local council, customers, suppliers and neighbouring businesses. Add details of service-providers such as plumbers, electricians, glaziers, locksmiths and IT specialists. Once the plan is in place, test how well it is likely to perform in the event of a crisis and remember to update the plan regularly to take into account changing circumstances.
You might also like...